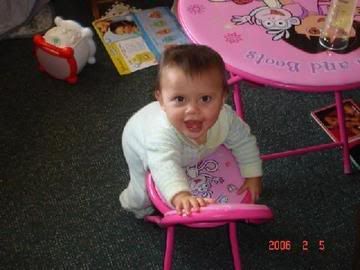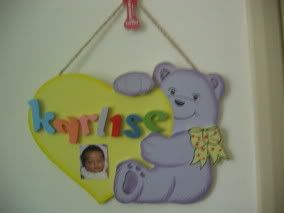 Today is your first birthday. We are so proud and happy for you dearest Karllise. Since, The Corrs is our favourite band in the whole wide world, we are dedicating their song Little Wing to you.
Now she's walking thru the clouds
And moonbeams and fairytales
All she ever thinks about is
When I'm sad she comes to me
It's alright it's alright she says
Take anything you want from me
HAPPY HAPPY BIRTHDAY DEAREST KARLLISSE!!!!!!
WE LOVE YOU VERY MUCH!!!!