Excerpt:

"Love really involves pain as we have to let go of the person we love. As parents we must constantly decide when to hold on to our children and protect them, and when to let them find their independence. This conflict continues from the moment our toddlers take their first wobbly steps alone to the years when our teenagers stay out late and eventually leave home."
*Heaven in Ordinary by Angela Ashwin

Yeah, it is really painful to let go. My eldest Krizelle married at the age of 20. But I am thankful that she found a good person in David and she is happy and fulfilled with her twins Kyllenne and Darrielle. They will be more happy with Darzelle(tentative name) coming out to this world on April or early May.

Knowing that my daughter is happy, my husband and I are both happy for her. The same way when my parents were happy for me when I married very young too.

Though painful at the beginning, letting go could turn out surprisingly better as we are much more closer to my Krizelle ever than before.

David and Krizelle at San Diego Zoo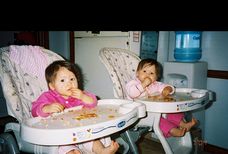 Kyllenne and Darrielle at 12 months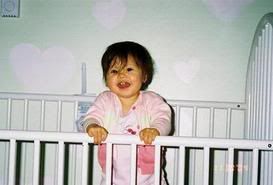 a very happy Kyllenne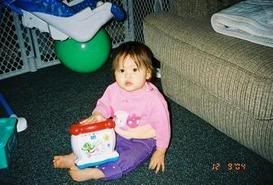 Darrielle wondering why...